November 28, 2016

Champions green lifestyle & excellence in sustainable built environment

Winners of the Green Building Award 2016 (GBA 2016) were announced at the award presentation ceremony at JW Marriott Hotel Hong Kong on Tuesday, 22 November 2016. Co-organised by the Hong Kong Green Building Council (HKGBC) and the Professional Green Building Council (PGBC), this biennale award is one of the highest accolades in Hong Kong recognising the concerted effort and commitment of the industry in sustainable built environment. Coincided with the 7th anniversary of the HKGBC, the award dinner also celebrated the Council's numerous achievements over the past years.
The Guest of Honour Mr Paul CHAN Mo-po, Secretary for Development, Government of the HKSAR cum Honorary Advisor of GBA 2016 Jury Panel, commended the contribution of the building industry.
12 Grand Awards, 21 Merit Awards and 37 Finalists, spanning across both private and public sectors, were selected by a renowned jury panel comprised of a broad base of academic and technical experts. In addition, 6 projects were accredited with special citation.
Themed "Driving for Green Lifestyle • Excellence in Sustainable Built Environment", GBA 2016 received overwhelming responses with 70 Finalists competing in the categories of New Buildings, Existing Buildings, Research & Planning, Building Products & Technologies and the newly-added Green Building Leadership. The new award category is dedicated to honor pioneering corporates and organisations which are truly upholding the principle of sustainability in their business goals for long-term development.
For full story and detail information on the award winning projects, please refer to the next coming issue of BUILDING JOURNAL. Subscribe BUILDING JOURNAL E-Version <click here>



Government officials, Chairmen of HKGBC Founding Members, Green Building
Award 2016 jurors, Organising Committee and Scientific Committee Members,
as well as other guests joined the officiating guests for a group photo after
the kick-off ceremony.
<Enlarge>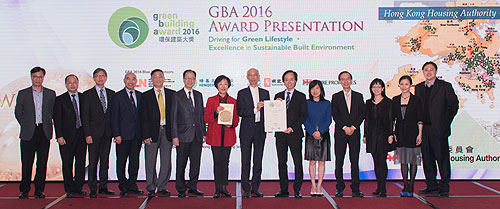 Mr WONG Kam-sing, Secretary for the Environment presented the Grand Award
of Green Building Leadership to the Hong Kong Housing Authority. This award
category is newly added to recognise the role of pioneering organisations for
their leadership in the city's sustainable development. <Enlarge>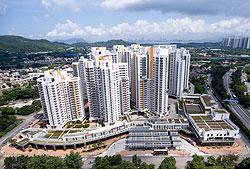 Completed Projects -
Residential Building: Grand Award
Hung Fuk Estate Public Rental Housing Development at Hung Shui Kiu Area 13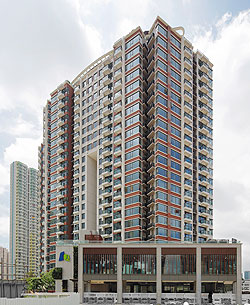 Completed Projects -
Residential Building: Grand Award
Kai Tak Development on 3 Muk Chui Street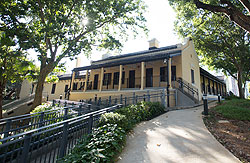 Completed Projects -
Institutional Building: Grand Award & Special Citation in Eco-service Infrastructure Network
The Revitalization of the Old Tai Po Police Station into a Green Hub