April 18, 2018

The Future of Sustainable Building Facade

In June 2016, Dow and Dow Corning came together, combining complementary silicone and organic solutions to your growth challenges. Most importantly, we brought our shared commitment to customer success built on a collaborative, customer-intimate model to form the Consumer Solutions business. Consumer Solutions is an innovation engine driven by a customer-first mentality, delivering new silicon-based materials allied with solutions from across Dow's diverse toolkit.
The editorial team of Building Journal and www.Building.hk conducted a special interview with Jean Paul Hautekeer, Global Strategic Marketing Director, Building & Construction, Dow Europe GmbH at the 24th China Window Door Façade Expo, being held in Guangzhou from March 11 to 13. The annual expo is one of the largest of its kind in China and Dow is a major exhibitor and sponsor of the event ... <Read full story>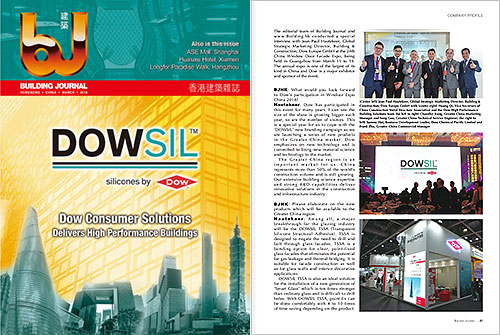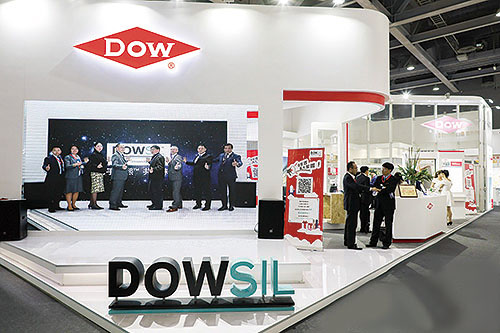 Dow innovative TSSA named winner of US Glass 2017 Readers' Choice Awards
US Glass is a leading trade magazine read by professionals in the metal and glazing industry worldwide. Each year, readers are asked to vote for their favorite products in a variety of categories. TSSA (Transparent Silicone Structural Adhesive), one of the newest developments from Dow received The US Glass 2017 Readers' Choice Award.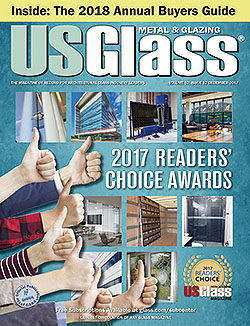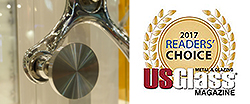 TSSA is designed to negate the need to drill and bolt through glass facades. TSSA is a bonding option for clear, point-fixed glass façades that eliminates the potential for gas leakage and thermal bridging, according to the company. It is suitable for façade construction as well as for glass walls and interior decorative applications.