Architectural firm Lead 8 has been appointed Lead Designer for Beijing's planned Daxing International Airport by the operator, China Resources Land, of the new commercial terminal. Daxing International Airport terminal will become the world's largest airport next year, after undergoing a fast-tracked construction schedule.
Maximising natural daylighting and indoor greenery Into the hybrid workspaces create a pleasant, vibrant and intimate environment for travellers and coworkers. An integrated workspace with retail and hospitality makes it very convenient for travellers to commute between buildings within the terminal as the airport aims to strengthen itself as a commercial hub in the new district.
As part of a new air transport-related economic zone, the project brief calls for the purposeful design of a new generation of workspaces, with integrated retail, dining and entertainment offerings. Daxing International Airport will create a new commercial environment for aviation companies, as well as catering to the needs of the 100 million travelers expected to pass through annually.
"The new aeropolis is a glimpse into the shape of the cities of the future. Our future workspaces are being influenced by the changing lifestyles of a new generation, as work, entertainment and hospitality blurs the boundaries to create new opportunities," said Simon Chua, Co Founder & Executive Director at Lead 8.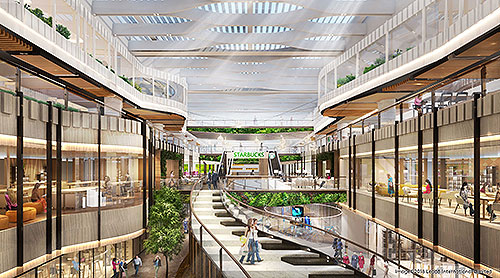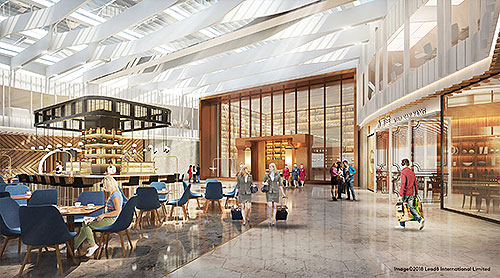 Building Materials & Equipment Suppliers Company Profiles <click here>