January 25, 2019

'Floating Island' concept for Shenzhen Bay's MixC Retail Centre

Developed by China Resources Land, this high-end 80,000 sq m retail centre is located in the western Houhai district of Shenzhen Bay -- a development to celebrate China Resources Group's 80th anniversary. Employing a contemporary lifestyle-oriented design for the MixC Shenzhen Bay in the 860,000 sq m mixed-use development, it is a place for work, leisure and relaxation that blends an urban context with art, landscape and culture.
Designed by Lead8, the overall design objective was to create a sense of combined luxury between a blended exterior and interior. On the exterior, the extensive use of various stone materials across the building's facade is accented with occasional bulged cut stones, brings to life a striking design across the light-beige coloured sandstone. On the interior, the design language extends with a strategic 'opening-up' of relevant parts of the building to create a direct connection to the exterior environment accentuated by granite stone column cladding at every corner.
Glass boxes, open balconies with setbacks and semi-covered verandah blended with soft green landscaped elements create a harmonious natural feeling, while a network of car-free pedestrian and cycle routes that weave through the development encourages a low-carbon community and enables further interconnectivity among visitors.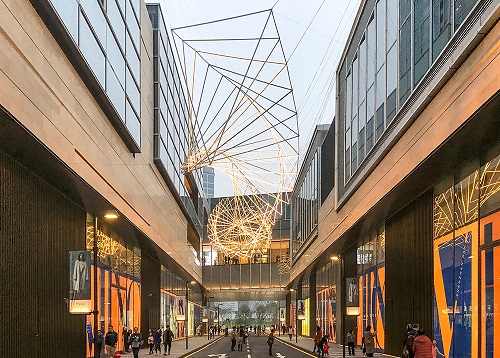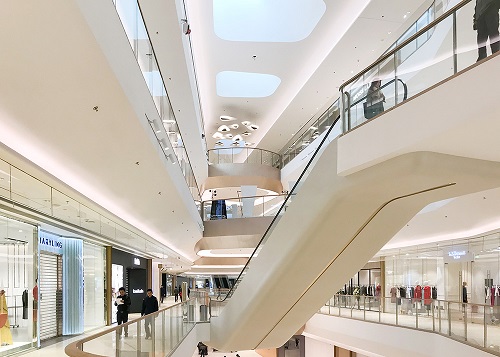 Building Materials & Equipment Suppliers Company Profiles <click here>