March 21, 2019

Airport Authority releases Sustainability Report 2017/18

Airport Authority Hong Kong (AA) released its Sustainability Report 2017/18 on March 19. The report covers the AA's sustainability performance in the fiscal year ending 31 March 2018 across four key pillars: "Our People", "World-class Gateway", "Our Future Airport" and "HK People's Airport".

The report features 10 interviews with AA staff, demonstrating how sustainability has been integrated into the AA's business and operation. The AA continues to apply innovative technologies to strengthen the safety and security of HKIA, and enhance passenger experience, including the introduction of e-Security Gates, Virtual Aircraft Loading Bridge Operation training facility, and smart luggage tag MyTAG.

An external review committee was convened for the first time to provide independent feedback on the sustainability report. The report has been prepared in accordance with the Global Reporting Initiative's GRI Standards: Core option and the GRI G4 Airport Operators Sector Disclosures. It has also been independently verified by Hong Kong Quality Assurance Agency to provide greater transparency and accountability for the AA's stakeholders.

The Sustainability Report 2017/18 is available at:
http://www.hongkongairport.com/iwov-resources/html/sustainability_report/eng/SR1718/index.html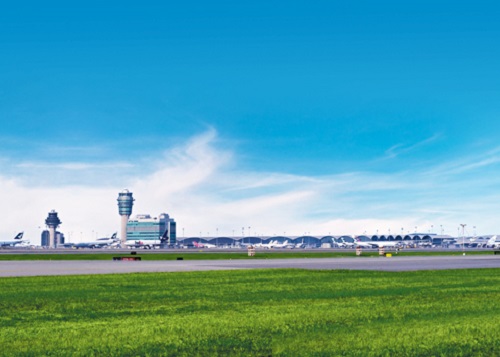 (Photo: HKIA)