In smart cities of the future, smart light poles will replace ordinary light poles, laying the foundations for a fast and efficient 5G network. Smart light poles, equipped with sensors, cameras and displays, also help cities improve safety, air quality and effectivity of transportation. LuxTurrim5G project has been piloting smart light poles in many cities in Finland.
In addition to a 5G base station, a smart light pole can accommodate various kinds of sensors, cameras, displays and other devices. This way, smart light poles can collect up-to-date data on, for example, weather, air quality and traffic, and, using a joint service platform, share it to other applications, which improve the safety of city-dwellers, and enhance air quality and effectivity of transportation. At the same time, smart light poles provide a fast internet connection to the personal devices of city-dwellers as well as a charging post for electric cars and drones that monitor traffic.
VTT and its partners have also explored the transmission of signals through the walls and windows of buildings, which will become even more difficult with the 5G network. The studies have shown that the factors reducing penetration include window coatings and certain grades of concrete used in walls in particular, and even plastering and dampness, largely following fluctuations in air humidity.
The LuxTurrim5G project has been a very successful cooperation project. During the project, VTT have learned a lot about the digital city ecosystem that enables making urban operations more efficient and ensuring better and safer living conditions for the residents.
LuxTurrim5G is a Nokia Bell Labs driven ecosystem project developing and demonstrating a fast 5G network based on smart light poles with integrated antennas, base stations, sensors, screens and other devices. This joint project began in 2017 and opens new digital services and business opportunities for a real smart city. More information is available at https://www.luxturrim5g.com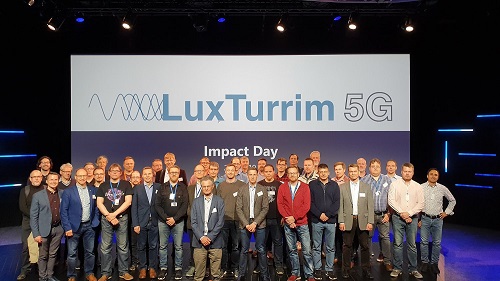 The project partners