Greenbuild China, hosted by US Green Building Council, the flagship event in the Asia Pacific region for sustainability professionals returned to Shanghai for a third time. This year, USGBC's Greenbuild China conference took place on October 23-24 at W Shanghai The Bund with more than 900 attendees learning about the latest in green building products, technologies and innovations. The event also saw 86 expert speakers from around the world descend on Shanghai to share best practices, expertise and insights that will help shape the future of the green building industry.
Mahesh Ramanujam, President & CEO of USGBC, said in his opening plenary address, "With LEED, we sought to create a holistic, metrics-based system to define green buildings. LEED established a baseline - a universally agreed up on system for providing a qualitMahesh y indoor environment and reducing environmental impact, particularly focusing on reducing carbon emissions and addressing climate risk. But this is only the first chapter of our story, and now we are preparing for our next and greatest set of challenges. The heart of the global green building community's efforts must go well beyond buildings. Our focus must be on human beings because the standards we are most committed to raising is that of the quality of life itself - for every member of this community, and in populations spanning every corner of the planet."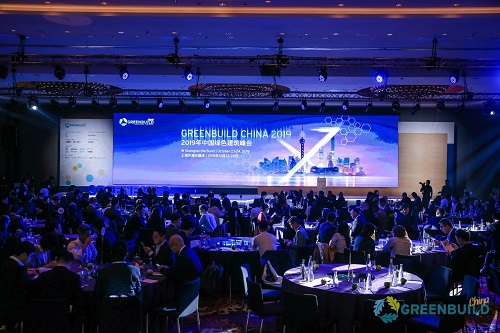 With more than 98,000 registered and certified projects across 175 countries and territories, LEED is now the most widely used green building program in the world and an international standard of sustainability excellence. Mahesh emphasized that: more than anything else, green building is about people.
This year's four major themes - Toward Net Zero: Present and Future, Green Buildings and Cities in 2050, Sustainable Living: Production, Consumption and Lifestyle and Build Climate Resilience, Improve Quality of Life - inspired powerful discussions across 31 stellar education sessions on topics such as low carbon cities, ROI & cost benefit analysis of green buildings, smarter and greener buildings of the future, and climate-resilient design.
"Women in Green" Breakfast Seminar, one of the key events featured in the conference's robust programming, saw a lineup of female professionals delve into the growing trend of sustainability in the fashion & retail industries, recognizing the important role women are playing in driving a sustainable future.
Additionally, a series of pre-conference technical workshops with a combined length of 7 hours, held before the official opening of the two-day conference, brought together USGBC's LEED Technical Committee members, GBCI's reviewers and industry experts to provide participants an in-depth look into LEED v4.1 Residential and Transit programs as well as the information needed to pursue certification.
Andy To, Managing Director of USGBC & GBCI North Asia, said, "Greenbuild is committed to providing engaging educational offerings that deliver innovative and inspirational content to green building professionals. I believe when great minds meet, great things can happen. Greenbuild China serves as a perfect platform for industry leaders, game changers and frontline professionals in the green building community to inspire, motivate and drive change."
"Not long ago, three economists won the 2019 Nobel Prize for their experimental approach to alleviating global poverty. I think the result is an indication that research in non-traditional fields of economics that focuses on addressing sustainable development and quality of life issues has started gaining increased spotlight." said Jing Wang, Director of USGBC & GBCI North Asia, at the Industry Trends Luncheon session of the conference.
"Furthermore, BNP Paribas' 2019 Global ESG Survey found that corporations in general are seeking to broaden the focus on the financial bottom line to include social and environmental responsibilities, as investors continue to demonstrate a strong commitment to integrating environmental, social and governance (ESG) in investment decisions."
Jing Wang stated, "Businesses nowadays are taking a more proactive stance on ESG issues. And the catalyst is coming from socially responsible investors and stakeholders who put money towards ethical causes as well as take a longer view of performance. With socially responsible investing on the rise, the concept of green building and sustainability is expanding. Application of green building practices has extended from office buildings to data centers, retail and logistics facilities. Green building certifications are pursued not only by projects in large cities, but also by the manufacturing plant in Changhua county, Taichung, the exhibition hall in Datong, Shanxi province, the data center in Ulanqab, Inner Mongolia and
the McDonald's in Dazhou, Sichuan province. Green buildings are not a privilege for the few any more but part of everyone's life. "
According to the data released by USGBC, as of September 2019, with 5,300+ registered projects and 2,200+ certified projects across the region, totalling over 310 million gross square meters of space, North Asia is leading and accelerating the transformation to high-performing green buildings and a sustainable built environment.
At the conference, USGBC was also honored to announce the recipients of its 2019 Leadership Awards, an annual recognition of the outstanding individuals and organizations at the forefront of the green building community. They are: Sammy Hui, Business Development Leader, Building & Construction, Dow, McDonald's China and Beijing Construction Engineering Group. Another noteworthy feature of the Leadership Awards is the award trophy, which is made with materials recycled from construction waste presented by BCEG Resources Recycling company.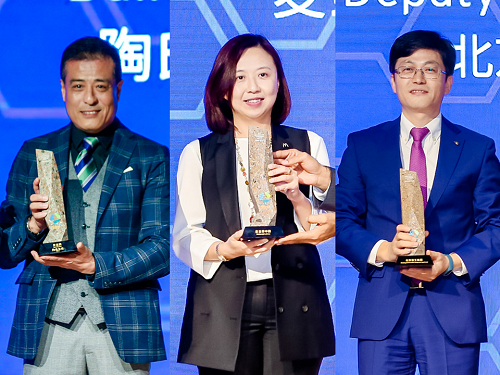 Representatives of 2019 Greenbuild China Leadership Awards recipients