M+ and Design Trust announce that Thomas Daniell, a noted New Zealand-born, Macau-based scholar, writer, and architect, will be the 2017 M+ / DesignTrust Research Fellow.
Initiated in 2015, the annual M+ / Design Trust Research Fellowship is hosted by M+, the museum for visual culture in Hong Kong's West Kowloon Cultural District; and funded by Design Trust, an initiative of the non-profit Hong Kong Ambassadors of Design. Now in its third year, the Fellowship aims to support
high-level research related to design and architecture history and contemporary issues, focusing on Hong Kong and the Pearl River Delta region, and their relationship with the rest of the world.
During his fellowship from March to September 2017, Daniell will research the topic of "Unbuilt Macau" by examining unrealized proposals for reclaimed land in Macau in the period immediately prior to the former colony's 1999 handover to China. Six main projects will be explored: ZAPE (Zona de Aterros do Porto
Exterior); NAPE (Novos Aterros do Porto Exterior); Nam Van Lake; Cotai; Novas Zonas Urbanas; and Hengqin New Area. These unbuilt visionary proposals by multiple architects, often arising through international competitions, can contribute to an alternative history for Macau, providing an instructive comparison with the built reality today, and suggesting possible future directions.
M+ / Design Trust Research Fellows are selected by a jury consisting of M+ and Design Trust representatives, based on the strength of their topic proposals and the applicants' potential to significantly contribute to bodies of knowledge relating to design and architecture in Hong Kong and the Pearl River Delta region. Recipients spend up to six months attached to M+, at the end of which they produce a paper that will be delivered at a public talk. The previous Fellows are Fan Ling (2015); Joseph Grima (2016); and Juliana Kei and Daniel Cooper (2016).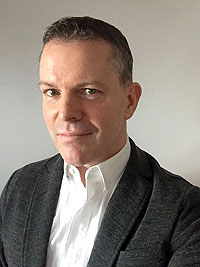 Thomas Daniell