China Gezhouba Group recently announced that the group's large scale new project in Hongqiao, Shanghai will apply the latest 5G technology – the first "Smart Residential Project" in Shanghai.
Shanghai Hongqiao Purple County Mansion project is developed by China Gezhouba Real Estate Corporation Ltd. The project is being pre-qualified by the China 3-Star and DGNB (German Green Label) certifications. Being a large scale mixed use development, the project comprises the following green features:
- Integrated roofing and external wall system to achieve high insulation performance
- Ground source heat pump system
- Capillary piping network system
- Infra-red control system
- Environmental control system
As interpreted by the group's spokesman, the 5G technology can be summed up by five key words: "Green, German, Gather, Grasp and Gain."
Also in Shanghai, the headquarters of the New Development Bank (NDB) broke ground recently at the former Shanghai Expo site zone A. Occupying a site area of approximately 12,000 square meters, the 150m tall building will provide a total GFA of 126,000 square meters. NDB is designated to serve the BRICS organization and the new headquarters building is scheduled for completion in September 2021.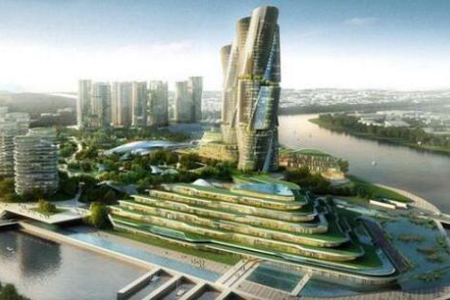 Hongqiao Purple County Mansion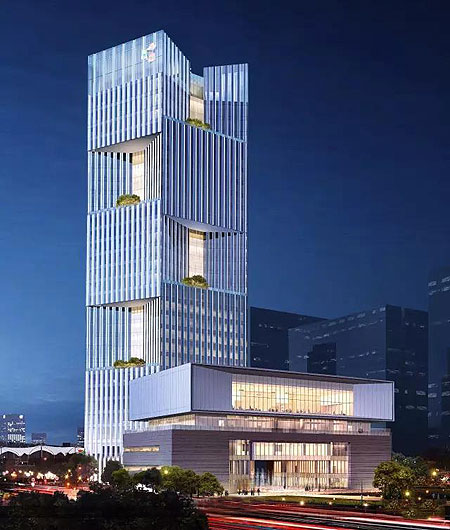 New Development Bank headquarters