West Kowloon Cultural District Authority (WKCDA) has started planning the development of the hotel/office/residential (HOR) portion of the West Kowloon Cultural District (WKCD). The priority is to take forward ACE (formerly known as the Exhibition Hub Development Area), while at the same time exploring market interest in developing an artist hostel/residence within
the district. On March 29, WKCDA commenced a roving exhibition to introduce both ACE and the Hostel.
ACE – representing Art, Commerce and Exhibitions – comprises an exhibition centre (about 47,000 sq m) with hotel and rental offices (about 81,000 sq m) and embedded retail/dining/entertainment facilities (about 6,800 sq m) in the adjacent U-shaped site. The exhibition centre is going to be located within a vibrant downtown art district, addressing a growing demand for space from art fairs, exhibitions and conventions that are known to be seeking to expand in Hong Kong. Moreover, this venue will have a flexible configuration to serve different purposes. With a seating capacity of around 10,000 persons in concert mode, column-free and to at least NC35 acoustic standard, its main hall will be suitable for staging various types of performances.
ACE will be developed under a Build-Operate-Transfer (BOT) arrangement to capture creative opportunities in design, construction and management. Private sector investors/ partners will be invited to tender in late 2018 for the right to construct and operate the facilities in ACE during the BOT period. It is estimated that the tender will be awarded in 2019 with the operation of ACE to commerce in 2023.
The second project to be taken forward by WKCDA will be Hong Kong's first experimental Artist Hostel with RDE embedded facilities. The Hostel will be located next to the Lyric Theatre Complex in the Artist Square and be developed through a public-private partnership (PPP). It will be an ancillary
facility to the planned arts venues at WKCD. It will accommodate both artists and regular patrons, providing a unique opportunity for artists and art lovers meet, interact and learn from each other. It will also serve as a showcase and incubator for artists, with workshops and public spaces for events and
performances.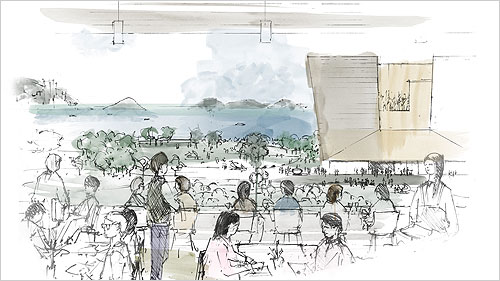 Dining facilities with the view of the Art Park and Hong Kong Palace Museum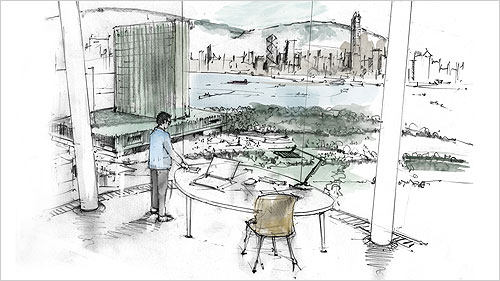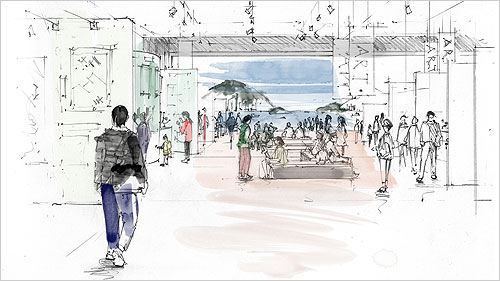 Exhibition space for art and commerce (Illustrations: WKCDA)
Building Materials & Equipment Suppliers Company Profiles <click here>