June 5, 2018

Valley XL, a major new cultural development project in China unveiled

First details of Valley XL, a major new arts and ecology development project situated in northern China, were unveiled at the 2018 Architecture Biennale in Venice. Taking its name from the valley's location in the Xinglong County of Chengde City in Hebei Province, which sits adjacent to Beijing, the Valley XL initiative will cover an area of 988 acres (approximately 4.4 million square meters) with a total investment of approximately RMB 18 billion (around USD2.8 billion). Architectural plans for this new cultural destination incorporate a new arts hub – Valley XL art center, museum, artists residencies, offices and exhibition spaces for art institutions, an arts education center, buildings for collaborations with international institutions, restaurants, lifestyle offerings, and wellness centers. Initial construction is set to begin in the second half of 2018 and the project will be completed in phases over the coming years.
With an ambition to work in partnership with national and international arts institutions, Valley XL will encourage artistic development and provide new platforms for contemporary art, exhibitions, research, and artistic dialogues as well as living spaces designed with artists in mind. The core design concepts also put environmentally sustainable approaches at the heart of the development, with the aim to carefully balance the co-existence of cultural and artistic endeavours alongside the natural environment and ecotourism activities.
The designated area for development is located about 97 kilometres from Beijing's city center, and will be reachable from Beijing in twenty minutes once a high-speed rail link is opened next year. The area boasts a dramatic natural landscape with abundant mountain water resources, and the close proximity of Xinglong to China's capital city will allow for a diverse range of visitors accessing the area.
Jointly invested by the Shenzhen XL Culture Development Co Ltd and Guangdong Yuegang Investment Development Co Ltd, Valley XL strives to spearhead a new vision in city development. Through a major expansion of art-based industries it is hoped that Valley XL will establish a long-term, stable, ecological community and a high-quality living environment for the enjoyment of resident creative practitioners and international tourists alike.


Valley XL projects include:


.

Art Zone:




- Valley XL Art Center: The Center will include comprehensive facilities for music, theatre, art exhibitions, as well as spaces for a wide array of temporary performances. A soft opening is planned in 2019.




- Valley XL Museum: a museum dedicated to long-term exhibitions and to promoting Chinese modern and contemporary culture.




- Valley XL Artists Residencies: residency spaces for artists, curators, and art institutions.




- Valley XL Art Education Center: art education centers, office and exhibition spaces for art institutions, and international institutions.

.

Residential districts sustainably developed using the surrounding natural resources to establish ecologically-friendly communities.

.

Commercial districts to provide lifestyle offerings for resident artists, curators, and art institutions, including catering, education, medical, and wellness centers.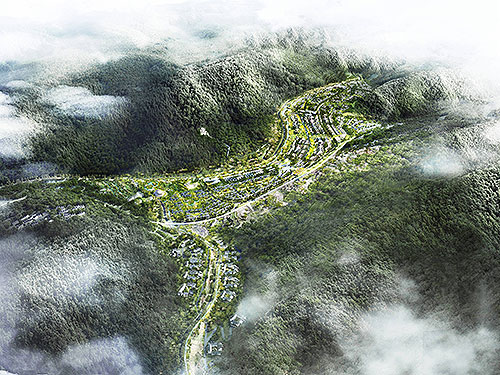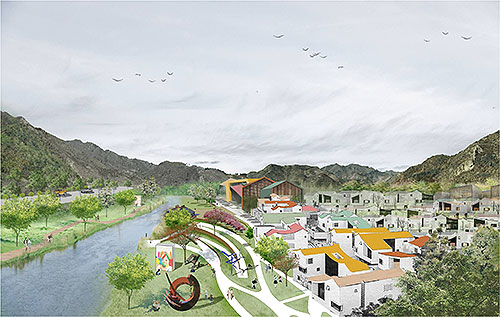 Building Materials & Equipment Suppliers Company Profiles <click here>