From now to 4 April 2019, an exhibition of InnoCell reveals the interiors of 4 InnoCell prototypes including Standard Studio, Sleepbox, Co-living and Family Unit. The interior design concept of a "Hive Live" aims to create a seamless and coherent design which works hand in hand with the architectural design concept. Like a hive, the whole building would be a self-sufficient community which the residents could enjoy living in their only modular units while also being closely connected with the rest of the residences to participate for the "Co-working & Co-living" lifestyle.
Leigh and Orange Limited (L&O) is being appointed by Hong Kong Science & Technology Parks Corporation as the Lead Architectural Consultant for the Development of InnoCell.
L&O has secured the first Pre-acceptance approval for Modular Integrated Construction (MiC) in Hong Kong with General Building Plans (GBP) approval. InnoCell is a pilot project of using MiC in Hong Kong, which is the latest construction innovation whereby free-standing high quality integrated modules completed with finishes, fixtures and fittings are manufactured and assembled in a prefabrication factory. They will then be transported to the site for installation in a building.
"L&O has long been the advocate to explore innovative and sustainable construction. With the application of MiC, the project will shorten the construction programme, improve quality of the fit-out, reduce reworking & wastage, and resolve construction problems in advance. This also improves design coordination and work planning, and thus optimising construction safety, time and cost", said Ms. Ivy Lee, Managing Director of L&O.
InnoCell promotes and embraces the concept of "Co-working & Co-living" for the new generation to inspire interactions, collaboration, smart living and innovations within the InnoCell. It will provide a minimum of 500-bed spaces with supporting ancillary facilities including recreational, shared living/working space integrated with the residential units and essential utilities at affordable rental.
The use of "Co-working & Co-living" concept encourages its residents to step out from the traditional habitation unit and to "Live Outside the Box", contributing to the creation of an innovative community by sharing spaces and facilities for the enjoyment of a more convenient and smarter lifestyle together. Communal areas located at different levels are creatively designed for usage flexibility to foster a "live and share" residence community - common work/meeting spaces, communal cooking/dining rooms, roof garden for social gathering and urban farming, games/music room and other amenity facilities such as gymnasium and laundry mart etc.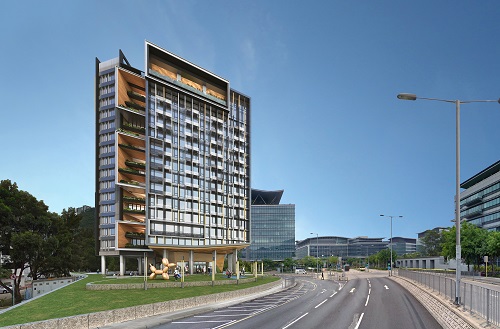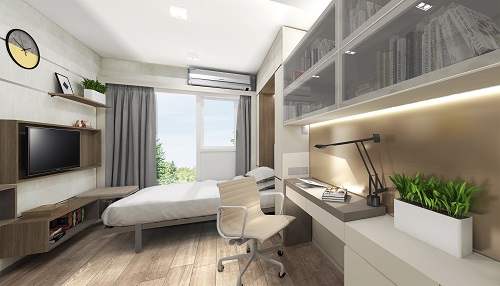 (Source: L&O)
Building Materials & Equipment Suppliers Company Profiles <click here>