Located in a new financial district in Shenzhen, China, Qianhai Guanze is a 420,000 sq m mixed-use development overlooking the Shenzhen River waterfront, integrating two Class A office towers, a five-star hotel, 50,000 sq m of retail mall and two serviced apartment buildings. Lead8 is involved in the project masterplanning, retail architecture, interior design and serviced apartments' facade, in collaboration with developer Horoy Holdings. Goetssch Partners (GP), is directing the architectural design for the two office towers and the hotel.
The holistic design is the creation of a dynamic, highly visible landmark for the city. The project vision is to create a new urban destination with alternative outdoor experiences, retail and commercial activities for the community. Embracing the city's commitment to green design, Qianhai Guanze mixed-use development is driven by the concept of 'Town-within-a-Garden', and manifests in the form of a public urban park that helps to reconnect people with nature, while functioning as a green community asset. Green roofs and walkways, garden spaces and landscaped plazas connect pedestrians with the outdoor environment and to the public transportation system, as well as to adjacent sites and neighbouring developments. The five-level retail podium, connecting the office and residential towers, acts to anchor the development.
Qianhai Guanze mixed-use development is designed with an emphasis on the outdoor environment and connected living, and is due for completion in 2020. The project has been awarded The S.ARCH International Architecture Award for the Best Conceptual Design Category Urban Project in March 2019.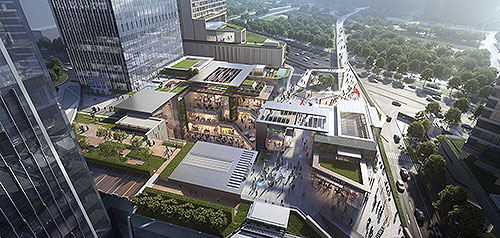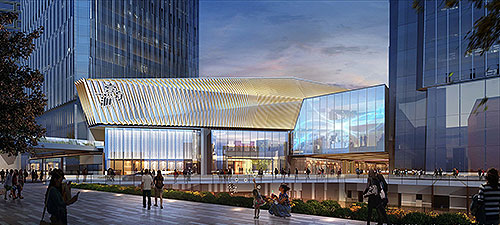 Building Materials & Equipment Suppliers Company Profiles <click here>