A MOP1.5 billion (US$192.6 million) contract for the development of the Zone D landfill, a public project that was under review by authorities, has been granted by the Macau SAR government to a consortium including China Harbour Engineering Company Ltd and China Civil Engineering Construction Macau early this year. The 570,000.00 square meters landfill project, located between the Amizade and Nobre de Carvalho bridges in front of the Taipa riverside is scheduled to be completed in 1,350 works days. construction works had not been initiated yet.
The proposed 570,000 square meters Zone D landfill will be located in the north of Taipa and in the maritime area in front of the Northeast Road of Taipa, between Ponte da Amizade and Ponte de Governador Nobre de Carvalho, which is mainly intended for housing development projects.
The plan was developed by PAL Ásia Consultores, Limitada for MOP4.2 million, with Foundation Engenharia e Consultoria Lda granted a MOP12 million contract to oversee the project. Although the contract has been granted the government decided to suspend it as it would need to study how Zone D should be developed in the future or whether the water area should be reclaimed.
Previously, the government had indicated that plans were being considered to moving Zone D to an area in the vicinity of Zone A near the Outer Harbour so as to provide more public space for the future residents of that area. The government had indicated that authorities had requested the Chinese central government – which has the final say on local land reclamation matters – to exchange the landfill project for a landfill to be developed between Zone A and the northern district for future green leisure areas that could be used by the planned 32,000 families that would live in the new area.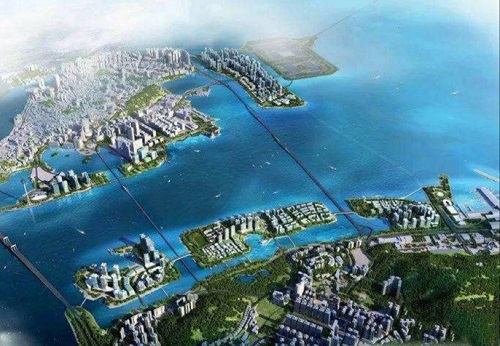 Massive reclamation projects in progress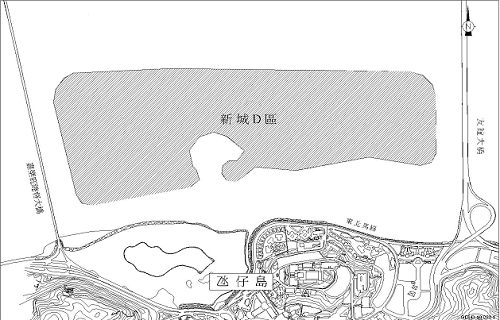 Proposed Zone D reclamation area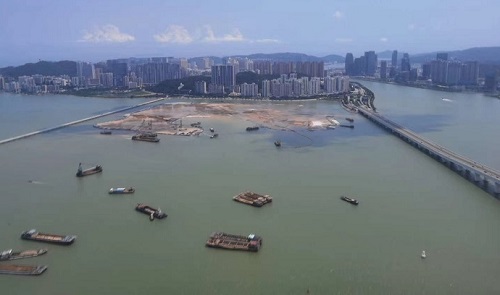 Zone C reclamation work (2020)

More news on Macao
Work on new urban areas, new bridge, airport expansion to begin in 2021