November 13, 2022

Tiffany House residential project completed by China Star

According to news report, China Star Entertainment Ltd has already initiated pre-sales for its Tiffany House residential project near Golden Lotus Square in Macao. The project has a residential gross floor area of 31,192 square meters, including approximately 1,900 square meters for a clubhouse.
It also included 3,716 square meters of commercial space plus 11,250 square meters of parking and provides 230 units in two towers, with units ranging from studio flats to four-bedroom apartments as well as special units and 272 carparks and 75 motorcycle parks. Construction works started in June 2017 and it obtained its occupational permit in December 2019.
Apart from the Tiffany House, China Star has another project in Macau, Lot C7 in the Nam Van Lakes Zone, at Avenida Doutor Stanley Ho. Under the Urbanistic Conditions Plan, the Property C7 which is a lot of land with the site area of 4,669 square meters, will be developed for residential and parking purposes, with the maximum allowed height of the building of 34.5 meters above sea level. The group has compiled a revised development plan for property C7 in accordance with the parameters for submission to the Land, Public Works and Transport Bureau and was waiting for a reply.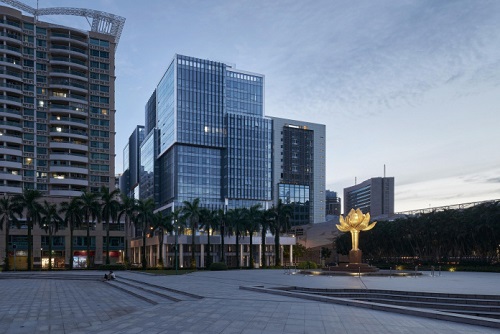 Tiffany House